What is CIAT?
The Chartered Institute of Architectural Technologists (CIAT) represents professionals working and studying in the field of Architectural Technology. CIAT is internationally recognised as the qualifying body for Chartered Architectural Technologists (MCIAT) and professional Architectural Technicians (TCIAT).
CIAT membership sets the standard for professional conduct in the discipline of Architectural Technology. CIAT serves as a benchmark for anyone seeking to commission the services of a Chartered Architectural Technologist.
Chartered Architectural Technologists must be members of the Chartered Institute of Architectural Technologists (CIAT). They undertake a wide variety of work embracing all sectors of the building industry.
Why should I use a CIAT registered practice?
All members providing a service must obtain formal registration with CIAT.
All practising members are obliged to keep themselves informed of current practises and developments appropriate to the type and level of their responsibilities and to comply with the institute's guidelines for continuing professional development (CPD).
All members who provide services directly to clients must obtain and maintain adequate professional indemnity insurance.
All members must adhere to a Code of Conduct which requires the proper and ethical conduct of business and that disciplinary procedures for infringements of the Code are in place.
Further information on the Institute can be found at: www.ciat.org.uk
Other Useful links
Chartered Institute of Building: www.CIOB.org.ukBristish Standards Institute: www.BSI-UK.com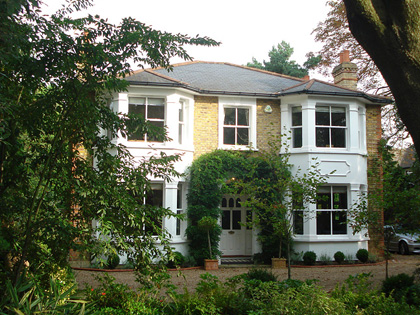 Do you...
Require an extension to your property?
Have a new or self-build project?
Need a specialist in conservation or sustainability?
Require assistance with a commercial or industrial project?
Need renovation/refurbishment to your property?
Need a competent professional to manage your build project?
The above are just a few ways in which a Chartered Architectural Technologist, MCIAT, can help you with your project regardless of its size or value.
Chartered Architectural Technologists are qualified built environment professionals who have demonstrated competence as specialists in building design and construction. They can lead and manage your project from conception through to final certification.
David Brookes MCIAT specialises in the design and construction of buildings and has over 30 years experience in commercial and residential architectural design and surveying services.